A high quality grease that has a wide spectrum of uses and good chemical stability. Great for metal on metal lubrication. Water-repellent and resistant to salty or dirty atmospheric conditions. Ideal for lubricating bearings, bushes, hubs, kingpins, guide rails, chains, cables and for general all-around use in the home, motor vehicles, agriculture and industrial machinery.
You can purchase a case of 6 Lithium Grease Spray cans by simply adding to cart.
If you prefer to mix and match different products, build your own custom 6 pack. Click the image below to get started.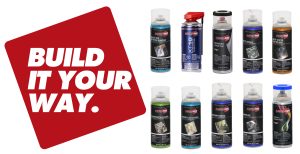 In Stock
$7.99