A lubricating spray with a pure silicone oil base and anti-stick release agents. It is water repellent, protects against wear, and prevents the accumulation of electrostatic charges. It also protects seals from cracking, increasing tightness and durability.
You can purchase a case of 6 Silicone Spray cans by simply adding to cart.
If you prefer to mix and match different products, build your own custom 6 pack. Click the image below to get started.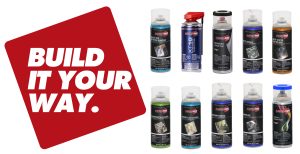 In Stock
$6.99