A penetrating synthetic fluid with a high solvent and releasing power. It supports the releasing process of bolts, joints, threads, hinges and all other mechanical parts from rust and oxidation. It also leaves a long-lasting water repellent protective film.
You can purchase a case of 6 Unblock Penetrating Spray cans by simply adding to cart.
If you prefer to mix and match different products, build your own custom 6 pack. Click the image below to get started.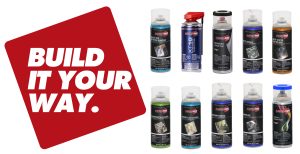 In Stock
$6.99